M.S. in Plant Biology, University of Georgia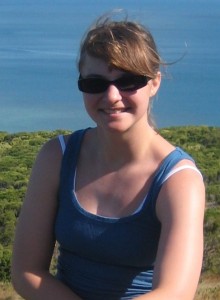 My four years at John Carroll University helped me discover an untapped love for the study of plant physiology and ecology that I would never have known had it not been for one professor. During my first year, Dr. Rebecca Drenovsky invited me to work in her lab as a student researcher, where I learned how to process and prepare leaf and soil samples for various analyses.
This soon turned into weekly paper discussions with the other members of the Drenovsky Lab, and even a poster presentation at a national conference. During the summer of 2009, I was awarded the Huntingon-Codrington Fellowship, which allowed me to conduct field work using both native and non-native forest plants. It was that summer with Dr. Drenovsky that first planted the seed of graduate school in my mind.
Courses such as Dr. Drenovsky's Plant Ecology and Plant Physiology, Dr. Anthony's Advanced Ecology and Dr. Johansen's Aquatic Resources further challenged me through conducting research experiments, collecting field data, analyzing data and writing scientific papers. These were some of the greatest classes because of the hands-on experience from walking through bogs to identify plants in their natural community to identifying microscopic algae collected from Old Woman Creek as part of an overnight field trip.
I found that the combination of in-class and out-of-class learning was pivotal in developing my passion for science, which  followed me to the University of Georgia, where I earned my Master's degree in Plant Biology. The dedication the biology professors have toward each and every one of their students at John Carroll was a gift that will be cherished always.