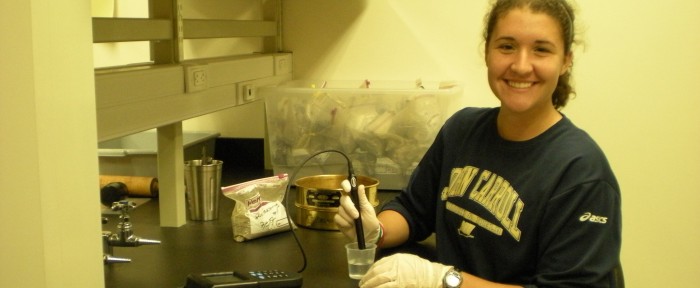 During the academic year, students volunteer in faculty research labs; some students receive compensation through the work study program on campus
During the summer, student funded by faculty research grants or working towards independent study credits or honors theses, students work closely with John Carroll Biology faculty on original research, either assisting faculty on current projects or through developing their own project. Through these experiences, students are able to develop their research skills and explore various specializations within biology.  Student-led and faculty-mentored research projects have led to student research presentations at university, regional, and national conferences, as well as student authored or co-authored publications in peer-reviewed journals.
If you are interested in working with John Carroll faculty, please visit their individual websites to learn more about their research.