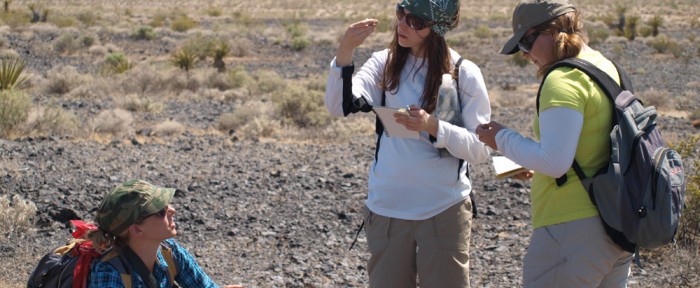 Through the Biology Department's new major in environmental science, students will gain a solid foundation in the science and theory behind how pressing environmental issues affect natural systems. The program encourages students to be advocates for environmental issues and enter values-based careers, working towards improving environmental conditions world-wide and respecting life through biodiversity preservation.
The environmental science major builds upon current strengths in the Biology Department, with emphases in field biology and ecology and organismal biology, as well as chemistry, earth science, mathematics, and social science.
The major is for students seeking careers in environmental consulting, government, parks and recreation, teaching, research, environmental law, and other areas requiring strength in environmental science.The major also prepares you for graduate programs in ecology and environmental science.
Of course you'll learn about basic biological and chemical principles, plant and animal anatomy and physiology, biodiversity, along with many other foundational skills. After these introductory courses, you'll learn about terrestrial and aquatic ecology, global climate change, and environmental policy.
Through this major, students have the opportunity to travel to locally and globally, such as Mentor Headlands along the Lake Erie shoreline, the Appalachian Mountains, the Mojave Desert of California, or even Costa Rica.
For specifics on the environmental science major, including a course list, visit John Carroll's Undergraduate Bulletin.  Students must earn a C- or higher in all courses for the major and a 2.0 quality point average in support courses.