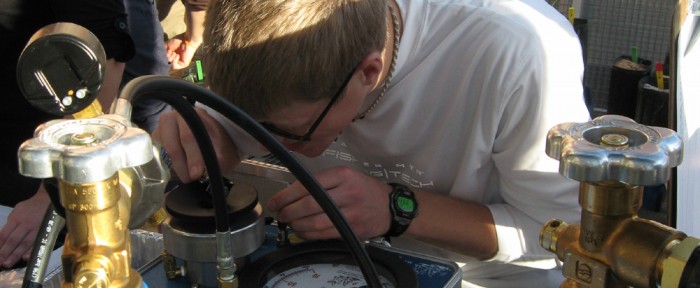 The biology major is broad in focus, providing students with a strong knowledge base in all three core areas of biology:
Cellular and molecular biology
Organismal biology
Evolutionary biology, ecology, and diversity
The major is for students seeking careers that require a strong background in biology and chemistry, including medicine, dentistry, optometry, pharmacy, nursing, physical therapy, occupational therapy, physician's assistant, public health, veterinary medicine, teaching, research, and other professions. The major also prepares you for graduate programs in biology and related disciplines such as organismal and evolutionary biology, ecology, developmental biology, physiology, and neuroscience.
You'll learn about basic chemical principles, plant and animal anatomy and physiology, cell division, and reactions and products of photosynthesis, along with many other foundational skills. After your introductory classes, you'll be able to learn about genetics, epidemiology, microbiology, physiology, anatomy, and ecology among other topics.
You may even have the opportunity to travel to Costa Rica and examine tropical biology or the western United States to study desert biology.
For specifics on the biology major, including a course list, visit John Carroll's Undergraduate Bulletin.  Students must earn a C- or higher in all courses for the major and a 2.0 quality point average in support courses.