The Department of Biology at John Carroll University seeks an environmental scientist with an emphasis in biological systems for a tenure-track position at the rank of Assistant Professor to start August 2014.  This faculty position is named for the late Dr. Miles Coburn, an esteemed professor of biology at JCU and a committed environmentalist. Candidates should have a Ph.D., with peer-reviewed publications in their field; competitive applicants will have teaching experience and/or postdoctoral training.  The successful applicant will teach: our introductory year-long sequence in environmental earth science; an applied upper-level course on GIS; and develop upper-level courses in conservation, natural resources, restoration, or other courses in her/his specialty.  Depending on interest and university need, the candidate may teach environmental science courses for non-science majors.  We are seeking a candidate who will take a leadership role in our recently developed environmental science major.  Research interest is open, but the applicant must be able to develop an active research program involving undergraduate and M.S. students and be able to publish regularly.  To apply, submit by Sept. 27, 2013: letter of interest; curriculum vitae; teaching philosophy; research statement; unofficial undergraduate and graduate transcripts; and three reference letters sent under separate cover to Environmental Science Faculty Search Committee, Department of Biology, John Carroll University, 1 John Carroll Blvd., University Heights, OH 44118. Application materials may also be sent electronically to Dr. Michael Martin, Biology Department Chair (mmartin@jcu.edu); however, reference letters must come from the letter writer.  John Carroll University is an Affirmative Action/Equal Opportunity Employer. The University is committed to diversity in the workplace and strongly encourages applications from women and minorities.
About the Department: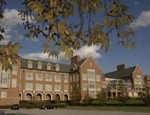 The department is composed of 10 tenured and tenure-track faculty (3 full professors, 4 associate professors, and 3 assistant professors), 1 laboratory instructor, and 16 graduate students. We offer three undergraduate majors: Cell and Molecular Biology, Environmental Science, and Biology. Approximately 70 students graduate with one of three Bachelor of Science degrees each year, making Biology one of the most heavily populated majors in the College of Arts and Sciences. Department members are proud of the research and service opportunities we provide for students and enjoy working in a collaborative environment. A high degree of emphasis is placed on mentoring new faculty members and helping them successfully work towards tenure.
Teaching:
Teaching assignments are 24 credit hours per academic year. However, research-active faculty members teach 18 credit hours per academic year. Additionally, faculty members are not required to teach in the summer, as this work is outside the normal nine-month contract.
Research:
The Biology Department is located in the recently built Dolan Center for Science and Technology (opened in Summer 2003). Each faculty member has his or her own research laboratory. Equipment used in teaching labs is available for faculty use (see list below); faculty members often share additional research equipment. Additionally, faculty collaborate with researchers at nearby institutions, such as Case Western Reserve University, Cleveland State University, and the University of Akron.
Start-up funds for research will be provided. The Biology Department receives yearly funding for supplies and equipment. Extramural funding is not required, but it is encouraged.
The university is committed to provide travel and registration funds for faculty to present research at regional, national, and international conferences.
Biology faculty mentor undergraduate and graduate students in research. Graduate students are funded through teaching assistantships.
Additional support for faculty salary ($5000/summer) is available through the competitive Faculty Summer Research Fellowships that are administered by the Office of the Academic Vice President.
Competitive research sabbaticals are available for untenured faculty after their fourth year of service to the University. Grauel Faculty Fellowships (i.e., sabbaticals) are available for one semester at full salary or one year at half salary. Generally, those opting for a full year of sabbatical obtain the additional salary through extramural funds.
Equipment within the department includes:
2 LICOR 6400 gas exchange systems (including leaf chambers, fluorometer, and soil respiration chambers)
Pressure bombs for water potential measurement
WinRhizo image analysis software
CHN analyzer
GC-MS-FTIR Instrument
Rooftop greenhouse (one dedicated to research; one for teaching and research)
Aquatics facility
Small animal facility
Histology lab for tissue preparation and examination
Berlese funnel array
Coffelt Electronics Backpack Electro-Shocker BP-2
Shared use of standard field gear and equipment
Large drying ovens
Analytical balances and microbalance
Applied Biosystems StepOne Plus Real-time PCR system
Bio-Rad DNA Engine (Peltier Thermal Cycler)
Bio-Rad C1000 & S1000 Thermal Cyclers (temperature gradient)
Numerous incubators and water baths
Electrophoresis power supplies and gel rigs
Two 4˚C cold rooms
VWR -80˚C freezer
Sorvall RC-5B refrigerated centrifuge
Beckman L7 ultracentrifuge
Thermo Scientific Multiskan FC plate reader
Promega Glomax Jr. single tube luminometer
UVP Biospectrum Multispectral imaging system
Olympus BX60 compound fluorescence microscope with SPOT imaging software
Speed-vac
Eppendorf microcentrifuges
Autoclave
About University Heights and the Greater Cleveland Area: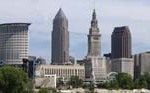 John Carroll University is located in University Heights, approximately 15 minutes from downtown Cleveland. Within the local area are numerous museums, access to professional sports teams, Severance Hall and the world-renowned Cleveland Orchestra, a lively local arts scene, and a burgeoning food culture. The Cleveland area also has an extensive metropark system, and the Cuyahoga Valley National Park is a 40 minute drive from campus. Other natural areas of interest include the Lake Erie shoreline and local nature preserves.