Are you wondering how you'll afford life after college? Do you know how to secure a car loan?  Are you worried if you can buy a new car with all your student loan debt? As you are about to leave the secure confines of campus life have you thought about your financial future?  If any of these questions plague you, this workshop is right for you. This program will feature three young alums who will share their insights and knowledge on navigating your finances after college.
Tuesday, March 24, 2015
7 – 8 p.m.
Rodman A, 2nd Floor Rodman Hall
Topics include:
Good Credit vs. Bad Credit
Budgeting and paying bills
Saving/Investing
How to buy your first home
And much more!
We are excited to welcome moderator Rosanna Violi '07, and guest speakers Kyle Reynolds '99 – Vice President at Huntington Bank and Mark Annichine '99 – Wealth Consultant & Owner of The Financial Center, to help you explore your financial future.

---
Meet the Presenters
Rosanna V. Hoelzle graduated from JCU in 2007 with a Bachelor of Arts in History. After graduation, she joined the Jesuit Volunteer Corps: Northwest in Portland, Oregon. There she worked in a Catholic parish providing services for the houseless and low income individuals of the city. Rosanna earned a Master of Public Administration, with a concentration in Municipal Government, from the University of Toledo in 2010. She currently works in local government administration focusing on human resources, public affairs, and improving operational effectiveness. She resides in Toledo and lives with her personal accountant, aka her husband.
Featured Guests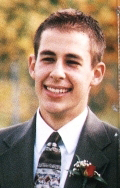 Mark Annichine graduated from JCU in 1999 and immediately started in the financial services industry. He began his career with a firm in downtown Cleveland, leaving after two years for a firm in Pepper Pike. Six years later, Mark decided to open his own business in Twinsburg, The Financial Center, where he works on behalf of his clients as a wealth consultant. As a wealth consultant, Mark helps his clients to establish financial goals to obtain their life objectives. He then works with them to create the appropriate plan of action in achieving those goals, and finally, he coordinates with them to execute on those plans.
He and his wife, Christie (Class of '99), reside in Twinsburg, OH with their three children.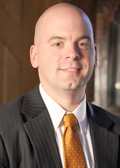 Kyle Reynolds is a 1999 graduate of JCU earning a degree in English with a minor in Business. After graduation, Kyle moved to Pittsburgh to begin his career as a financial planner with American Express Financial Advisors, working there for approximately two years. He then moved to PNC Bank for 13 years, working in the Retail system, Business Banking and finally Wealth Management.  He now works for Huntington Bank in the Wealth Management area, providing lending and deposit services to high net worth individuals.   He lives in Oakmont, PA with his wife Casey (Class of '99) and his two sons, Jack and Dylan.