Gallery Teacher, The J. Paul Getty Museum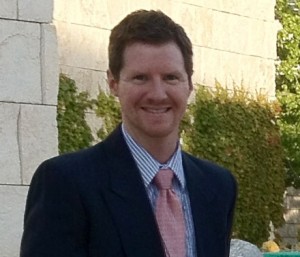 Fostering safe spaces and encouraging meaning-making are essential to bringing people and objects together in my work as museum educator.
Everything about Carroll seems significant to me now – climbing the stairs to the top floor of the Administration Building and entering the darkened classrooms for visual lectures on art of the Western canon. The passionate, personable instructors piqued my curiosity: I wanted to learn from them both the historical context of the artworks and a vocabulary to describe the artistic feats. Moreover, the sessions at the museum made the images and stories from the classroom more concrete, and the invitation to make observations engaged all my my scientific and creative energies. "Look at the art," was my first professor's mantra, and it continues to resound today.
My experience in the Art History & Humanities Department at John Carroll connected me to a network of professionals; prepared me for the theoretical pursuits of graduate study at The Ohio State University; and philosophically continues to be a touchstone in my current work as an educator at the J. Paul Getty Museum. In my work, I bring visitors together with artworks to make observations and build interpretations. The lessons in open, respectful, and responsive teaching that I witnessed as a student at Carroll have been integral to my practice.