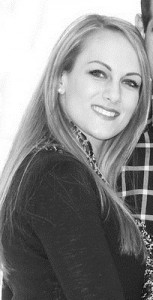 Visiting Lecturer in Italian, Temple University
My four years at John Carroll University solidified my passion for the history of art and prepared me for my professional and academic trajectory after graduation. The superior faculty members in the Art History department and a rigorous curriculum offered me a myriad of opportunities both in Art History and in the Humanities.
Thanks to the Art History department at JCU, during my senior year I was able to begin an internship at the Cleveland Clinic Foundation, which was instrumental in broadening my experience with art. As an assistant to the curators in the Clinic's art program, my appreciation for all eras of art was fortified, and I learned that the functions of art are endless. Upon graduating from John Carroll in 2007, I was offered a scholarship to pursue my Master's in Italian Studies at Boston College along with a teaching fellowship. This interdisciplinary program allowed me to continue my studies in the history of art while teaching at the collegiate level.
After graduate school, I was pleased to accept a visiting position as a Lecturer in Italian at the College of the Holy Cross, and subsequently at the University of Massachusetts, Michigan State University and Temple University in Philadelphia, where I teach presently. Each semester, I dedicate an entire unit to Italian art and find myself continually drawing upon the teachings of my professors at JCU. I am certain that if it hadn't been for John Carroll's exceptional Art History program and its dedicated faculty, I would not be where I am today.