Optometrist, New York, NY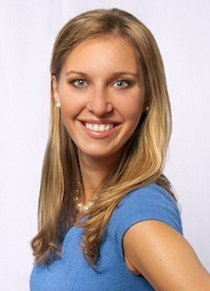 Studying at John Carroll University allowed me a wonderful four-year diversion from what would ultimately become my life's work. For twelve semesters, I was immersed in the worlds of Italian Renaissance Art, Greek vase painting, modern installation works, and Impressionism, to name just a few. These pursuits were a much-needed respite from the rigidity of premedical courses.
My study of the humanities helped me to not only cultivate lifelong interest in areas outside of my future profession, but also encouraged me to interact with students from all walks of life; certainly more representative of the general population than a heavy concentration of scientists.
In my postgraduate life, I attended The Ohio State University College of Optometry and in 2011, obtained my Doctor of Optometry (OD). The subsequent year, I completed my Residency at The Omni Eye Surgeons in NJ and NY, and the year following, completed Fellowship with the American Academy of Optometry and earned the distinction of fellow (FAAO). In all my graduate endeavors I frequently drew on my academic foundations from JCU's Art History department; attention to detail, solid writing techniques and analytical thought processes. I came to appreciate how art and the visual system are intricately intertwined; studying cataracts evoked memories of Monet and his famed water lilies, color vision overlapped with color theory, and optical illusions became linked with retinal function.
Today, I am fortunate enough to practice at Manhattan Eye Ear & Throat Hospital—a major hospital on the upper east side of New York City, nestled just south of The Metropolitan Museum of Art and north of the Museum of Modern Art. Our practice patient base is worldly, sophisticated and diverse. Thanks to my Art History studies at John Carroll University, I am able to connect with my patients in discussions of art, art history and world events, and on a personal level, my education still serves as a strong foundation to enjoy my culturally-rich surroundings.