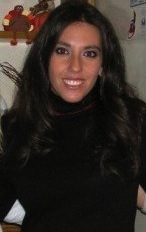 Attorney,
Las Vegas, Nevada
My experience as a student in the Art History and Humanities Department of John Carroll University was unquestionably a positive one. As an art history major, I found that the opportunities to further my education outside the classroom abounded, from participating in classes conducted at the Cleveland Museum of Art (which houses one of the finest collections in the country) to studying Renaissance and Baroque art and architecture abroad in Italy. Likewise, my education inside the classroom—consisting largely of lectures by distinguished faculty including Dr. Koch and Dr. Curtis—was full of enriching experiences.
As the advisor for my senior thesis research project on the disputed attribution of three paintings to Caravaggio, Dr. Koch challenged me to expand my scholarly writing skills to include conducting research from foreign-language sources and putting forth my own independent theory of attribution based upon the evidence uncovered through my research. I also acquired an appreciation for modern art while at John Carroll, thanks to the lectures of Dr. Curtis. His lectures included stories from the artists' lives and information about the times and places relevant to the works we studied, which enabled me to view the entire genre in a whole new light. In fact, throughout my art history studies, one of my favorite aspects of the major was that it is a study that incorporates much more than the works of art themselves: it is the study of the world history of religion, politics, literature, mythology, economics, sociology, philosophy, and many other areas of interest—all represented by visual images, objects and structures.
In my life after John Carroll, I studied law in Cleveland and Italy, graduated from law school, practiced law in Cleveland, and subsequently moved with my husband to Las Vegas, where I have worked for a law firm in the area of construction defect litigation for the past several years. The bulk of my practice consists of representing developers and general contractors that are defendants in civil lawsuits. These days, I am much more likely to be taking the deposition of a 21st century architect serving as an expert witness in one of my cases than analyzing the work of a 15th century architect such as Brunelleschi; however, my art history studies at John Carroll contributed greatly to the foundation of my professional abilities.
Although legal writing varies from scholarly or academic writing in some respects, the core requirement for strong writing supported by well-cited research is the same in both fields. Likewise, just as I needed to be well-prepared to defend my independent theories for my Caravaggio project senior year, today I need to be well-prepared to argue my clients' positions in court. While I chose not to pursue a career in the field of art history, I believe that the experience gained through my art history courses—within the overall context of the excellent Jesuit education offered by John Carroll—has served me well in my career as a lawyer and in my life.