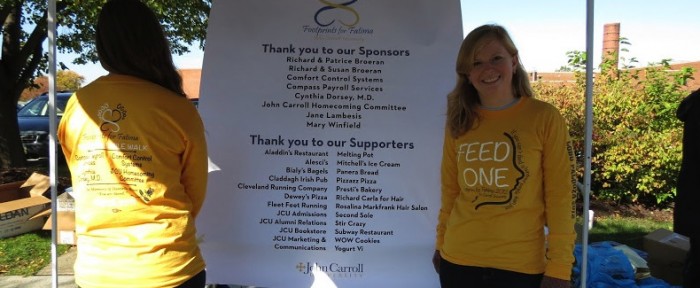 Below is a brief preview of what students within the Arrupe Scholars program are doing at John Carroll University.
——————-
Maggie Hutchison '14: was featured in The Plain Dealer for her extensive work in creating the Clothes Closet at JCU.The Clothes Closet acts as a clothing-exchange thrift store on campus, where customers shop through donated clothes and items of equivalent value are exchanged. Click here to read the article!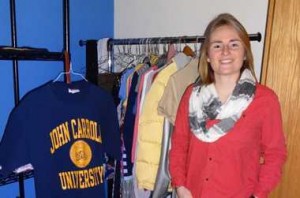 Ned Barnes '15, Alyssa Giannirakis '14, Michael Gong '15: Recipients of the 2013 George B. Sweeney Campion Award, an award that recognizes sophomore and junior student leaders who have demonstrated a commitment to community service and social justice motivated by a faith perspective. For more about the George B. Sweeney Campion Award and the three winners click here.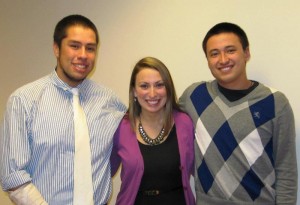 Katie Cofey '15, Elliot Schermerhorn '15, and Nicole Shellenbarger '15: Immersed themselves domestically and internationally this past winter break. Katie and Elliot traveled to Guatemala to build classrooms and work with children, while Nicole traveled to Immokalee, Florida where she learned and worked with the Coalition of Immokalee Workers (CIW) to discover the labor discrepancies within the area. To learn more about the Immersion experience at John Carroll University, click here.
(Click on photos to enlarge)
Grace Donnelly '16: passion for Fair Trade has continued to JCU as she heads a revival of Fair Trade on campus. Every Friday this semester will be Fair Trade Friday, where there will be Fair Trade Items for sale outside the Center for Service and Social Action. For more info about Fair Trade at John Carroll University, click here.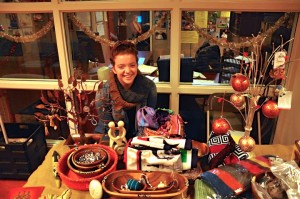 Maris Howell '15 and Markus Creachbaum '15: Have been selected as interns this summer for The Shepherd Summer Internship Program. The Shepherd Summer Internship Program is an eight week internship during the summer. Interns will be matched with community organizations whose missions address poverty in regional and national settings. Through these internships, Maris and Markus will increase their knowledge about poverty, its human and social costs, and ways they can act with and on behalf of the poor. Both Maris and Markus will be located in the greater D.C. Area. Learn more about the Shepherd Internship Here