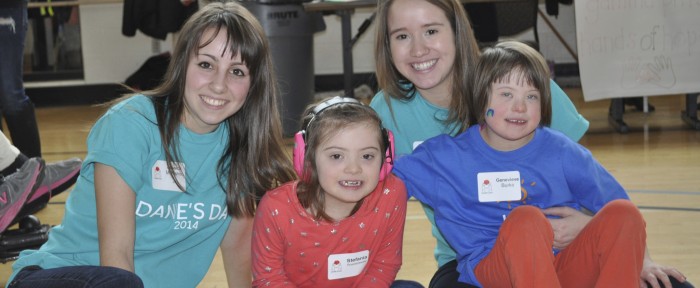 Celebrating The Life of Danielle Rose
In loving memory of Danielle Rose, this page commemorates the life of an amazing person and fellow student. Danielle was a part of the Arrupe Scholars Program at John Carroll University, a program designed to further students' understanding of social justice issues throughout the world. Danielle exemplifies what the program and University represent.
In her time at JCU, Danie was involved with Labre, The Cleveland Neighborhood Project, Footprints for Fatima, AIDS Awareness Week, and the immersion program. Danie was also very involved with her church and a program called ICan: a recreational sports program for developmentally disabled. Danielle truly lived the Jesuit Mission: a woman for others
Some of Danielle's work within the Arrupe Program,reflecting her dedication to social justice.
Being an Arrupe Scholar gives me even more opportunities to do what I love, serving and caring for others. This programallows me to further explore, understand, and learn about social justice and what it truly means to be a "woman for others"; in addition to allowing me to expand and to further develop my commitment to serving others, being an Arrupe Scholar has allowed me to meet others with this common passion to serve. It not only interesting, but also inspiring to see how my peers are involved in service and working towards social justice
"Social justice is a structure of the society that respects and acknowledges the rights and human dignities of each and all individuals. It is any and all acton that aims to change and ultimately ends the structures that violate the basic rights of individuals by focusing on the root causes of the injustices. More importantly, social justice is nor only about politics or structure, it is also about relationships. Social justice is about restoring right relationships, changing the hearts and minds of people and helping them see the dignity, worth, and value of not only themselves, but more importantly others, especially the disadvantaged. Thus with this change of heart, people value and appreciate others and thus treat them accordingly, with justice and respect." 
-Danielle Rose
View the photos from Danie's Day April 2014