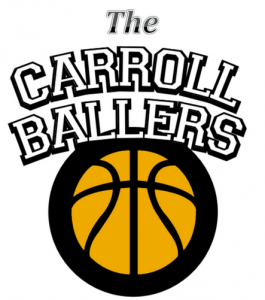 The Carroll Ballers program is an innovative service opportunity that utilizes and combines the game of basketball, an original developed curriculum, and a relevant mentoring program designed to build positive relationships and decrease the rate of recidivism within the juvenile justice system. Every week, 35-40 John Carroll students travel to the Cuyahoga County Juvenile Detention Center (CCJDC) located on E.93rd Street and Quincy Avenue to work with residents of the detention center. The residents of the CCJDC are both male and female, ranging from 12-21 years of age. The goal of the program is to reduce the rate of recidivism within the juvenile justice system; specifically within Cuyahoga County.

Mission Statement:
We aim to empower young men with life skills through healthy competition and building lasting relationships that will help them be successful in their home environment while eliminating the cycle of recidivism.he Carroll Ballers program focuses on building relationships and respect on and off the basketball court. The program emphasis's trust, respect, and self control in order for each participant to have a beneficial and growing experience.
For more information about Carroll Ballers please contact carrollballers@jcu.edu or stop by The Center for Service and Social Action on the garden level of the Administration Building.