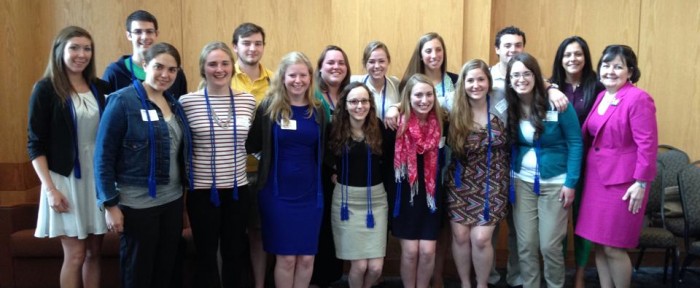 The Arrupe Scholars Program is a high-impact learning community which develops leaders for social change.
Since the Arrupe Scholars Program began in the fall of 2007, fifty-nine John Carroll students have graduated as Arrupe Scholars.
Our alumni are teachers, scientists, marketers, salespeople, full-time volunteers, researchers, administrators, accountants, and more. No matter what industry they enter after graduation, each alum carries with him or her a portfolio of leadership and service experiences, a sophisticated understanding of social justice, valuable intellectual development skills, and passion.