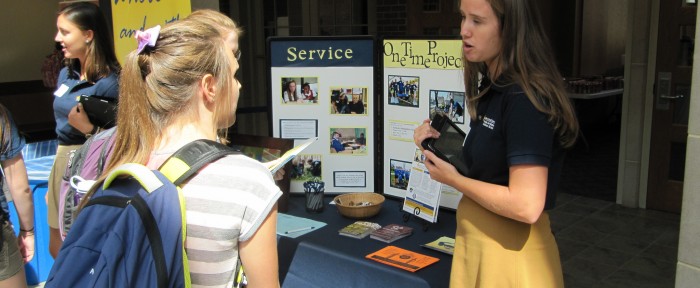 Arrupe Scholars are challenged to grow intellectually in a variety of ways over the course of four years.The program provides a structure for students to integrate their experiences from three areas, including designated courses, external and internal engagement.
Internal engagement involves students participation in JCU sponsored activities that serve the campus community and include:
Active service or social action participation in a registered and recognized student organization.
A specific project related to service or social action in student- or University-organized initiatives.
The Arrupe Scholars will complete 3 semesters of active internal involvement – a project can only be used twice to fill this requirement.