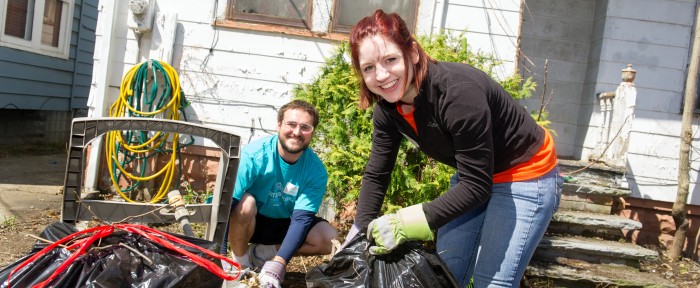 Arrupe Scholars are challenged to grow intellectually in a variety of ways over the course of four years.The program provides a structure for students to integrate their experiences from three areas, including designated courses, external and internal engagement.
External engagement involves student participation in community service and issues of social justice in activities outside of JCU and in the greater community. This includes:
 Participation in international or domestic immersion experiences sponsored by Campus Ministry, the Center for Service and Social Action, or other designated departments.
Social and political advocacy as an active member of a community-based group.
Volunteerism for organizations and causes that encourage social change and social justice.
NOTE: For more information on immersion experiences, click here.
The Arrupe Scholars will complete 3 semesters of active external engagement with each semester's commitment being equal to 45 or more hours of involvement – a project can only be used twice to fill this requirement