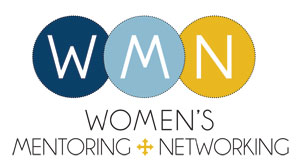 A professional development and networking group specifically geared to female professionals in our area – JCU WMN: Women's Mentoring and Networking.
JCU WMN is designed to connect alumnae throughout Northeast Ohio to networking, mentoring and business development opportunities.
---
Spring 2016 Event Recap:
How to Understand and Shape your Personal Brand in 2016
January 26, 2016
Jen Toohey '97, Sara Stashower, and Lisa Zone '98 shared tips on understanding and shaping a personal brand. With over 50 alumnae in attendance the casual setting allowed for candid conversation, and networking before and after the event.
Leadership styles: Be more effective in the workplace
March 16, 2016
Scott Allen Ph.D Associate Professor; JCU

Finding Balance
May 3, 2016
Dominique Moceanu '09, 1996 Gold Medalist