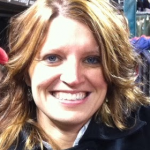 Welcome (or welcome back) to John Carroll! Aside from the beautiful campus, great education, and the Inn Between, you are very lucky to be here. Why? Because the amazing city of Cleveland is right at your doorstep. What does this mean for you?
First, you have the chance to discover and enjoy all that the city has to offer from food to sports to culture to entertainment. Cleveland can be stealthy. Sometimes you have to make an effort to find the cool, fun, exciting things happening around town. So, here are some ideas to get you going:
Grab a bowl of college ramen at Noodlecat (trust me, it's better than what you can make in your dorm room) or a milkshake at Tommy's. Go to a Browns game (or just tailgate for one). Take in a show at Hilarities Comedy Club, House of Blues, or Grog Shop. Explore the Cleveland Museum of Art or go hear the world-renowned Cleveland Orchestra. Take a ride on Lolly the Trolley. Shop at the West Side Market.
Second, you have the chance to take advantage of great businesses who want you for internships and, ultimately, for jobs. Marketing firms to law firms to accounting firms and everywhere in between, Cleveland has a good mix of industries waiting to hire you. Why? Well, in part because of where you're going to school (the rest is because of how smart and savvy you are, obviously). John Carroll has a great reputation in the community and a strong alumni network in Cleveland. Work those connections, embrace them, take advantage of them.
I'm a Clevelander, born and raised. And I chose to make my life, home, and career here in part because of the experiences and connections I made while at John Carroll. After Carroll, I went to law school in Washington, D.C. I then returned to Cleveland because of the foundations laid while I was in college. Aside from my family being in Cleveland, I knew I had friends to "come home" to. I knew Cleveland was a city with a lot to offer and I knew I had a lot to offer back to the city, too. Aside from my day job, I write a blog chronicling a lot of the great things happening in Cleveland as a small way of expressing my love for this town that defines who I am. Oh, it's called Why CLE? if you want to check it out: whycle.wordpress.com.
So my advice to you is this: fall in love with Cleveland. Even if you were born and raised here, you're out on your own now and can see things in a totally different light. See the city as a place to make an interesting, full, vibrant life. And if your love affair is just for these four years and your journey ends up taking you elsewhere, make a spot in your heart for a second home in CLE. Because it will make a spot in its heart for you.