Have questions or comments for us? We'd love to hear from you. Send an e-mail or make a call to let us know how we can help.
For general inquiries, e-mail us at alumni@jcu.edu or call the Office of Alumni Relations at 216.397.4336 or toll free at 800.736.ALUM (2586).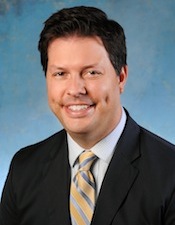 David Vitatoe '00
Executive Director of Alumni Relations
216.397.1984
dvitatoe@jcu.edu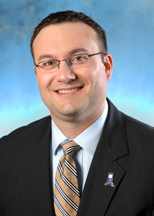 Eric Eickhoff
Assistant Director
216.397.3061
eeickhoff@jcu.edu
Duties include:
• Manage and oversee the John Carroll University Alumni Chapter program
• Coordinate John Carroll University Alumni Life Long Learning initiatives, including the Alumni Continuing Education Series (A.C.E.S.)
• Organize and support the Gold Streaks Affinity Group (alumni of JCU who graduated at least 50 years ago) and their on and off campus programming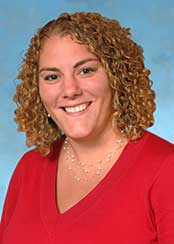 Carla (Lauer) Gall '05
Assistant Director
216.397.1592
cgall@jcu.edu
Duties include:
• Plan and execute Alumni Reunion Weekend
• Plan and execute with collaboration of a variety of campus departments Homecoming and Family Weekend
• Organize and support a variety of Alumni Affinity Groups including WMN, veterans, and alumni couples, and McCarthy Alumni Soccer Game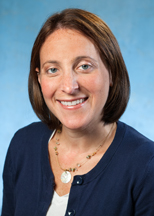 Michelle Feinberg '08G
Manager of Special Events
216.397.4663
mfeinberg@jcu.edu
Duties include:
• Plan and execute campus wide and alumni events such as the Alumni Awards Dinner, Alumni Golf Classic and the Muldoon Awards
• Coordinate Presidential events in cities across the country where we have a large population of alumni.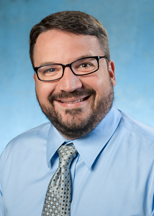 Kevin Hatgas '02, 10G
Assistant Director for Alumni Communications
216.397.3084
khatgas@jcu.edu
Duties include:
• Plan and implement marketing & communication strategies for alumni events
• Manage @jcualumni Twitter account
• Offer communication support for entire Alumni Relations team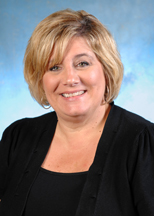 Sue Lender
Alumni Relations Coordinator
216.397.4336
slender@jcu.edu
Duties include:
• Manage all student outreach efforts including Backpacks to Briefcases, Student Mentoring Network, and Meet a Blue Streak
• Serve as liaison to the Center for Career Services
• Oversee and supervise University Advancement student workers


For a complete list of University Advancement Staff, click here.