Have questions or comments for us? We'd love to hear from you. Send an e-mail or make a call to let us know how we can help.
For general inquiries, e-mail us at alumni@jcu.edu or call the Office of Alumni Relations at 216.397.4336 or toll free at 800.736.ALUM (2586).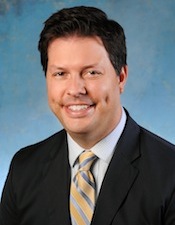 David Vitatoe '00
Director of Alumni Relations
216.397.1984
dvitatoe@jcu.edu




Eric Eickhoff
Assistant Director for Alumni Chapter Programs
216.397.3061
eeickhoff@jcu.edu




Carla (Lauer) Gall '05
Assistant Director, Alumni Reunions and Student Engagement
216.397.1592
cgall@jcu.edu



Michelle Feinberg '08G
Manager of Special Events
216.397.4663
mfeinberg@jcu.edu



Tom Fanning
Director of Alumni and Parent Engagement for Admission and Advancement
216.397.4246
tfanning@jcu.edu




Tiffany Burke '00
Alumni Relations Coordinator
216.397.4336
tburke@jcu.edu
For a complete list of University Advancement Staff, click here.