Have questions or comments for us? We'd love to hear from you. Send an e-mail or make a call to let us know how we can help.
For general inquiries, e-mail us at alumni@jcu.edu or call the Office of Alumni Relations at 216.397.4336 or toll free at 800.736.ALUM (2586).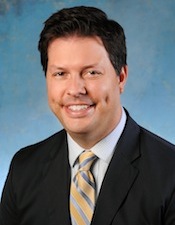 David Vitatoe '00
Executive Director of Alumni Relations and Annual Giving
216.397.1984
dvitatoe@jcu.edu
Dave is a native of Akron, Ohio and graduated from John Carroll University in 2000 with a bachelor's degree in communications. As a student, he was an All-American football player for the Blue Streaks and four-year starter from 1997-2000. Just over a decade after graduation, Dave returned to JCU as director of alumni relations and was promoted in 2014 to executive director. He also holds a master's degree in education from Xavier University (2003) and MBA from the Weatherhead School of Management at Case Western Reserve University (2012).
As executive director, Dave leads a dynamic and talented staff dedicated to offering creative, helpful and meaningful programming for the over 40,000 JCU alumni worldwide. Since 2011, the alumni office has established numerous award-winning programs like the Alumni Business Directory, the regional chapter program, Onward (alumni newsletter), the Alumni Travel Program, John Carroll Mentoring Network and Alumni Continuing Education Series (A.C.E.S.)
---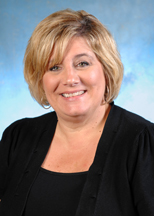 Sue Lender
Alumni Relations Coordinator
216.397.4336
slender@jcu.edu
Sue joined the Office of Alumni Relations in 2008 and has worked in a variety of roles since her arrival. She is the parent of three children who have graduated from, or are currently attending, John Carroll. Her perspective as a parent of current students guides her work with the alumni office's student outreach programs and her role as supervisor of the student workers in the University Advancement Division. Originally from Lyndhurst, Ohio, Sue is a graduate of Lakeland Community College and The Ohio Paralegal Institute (Notre Dame College).
Duties include:
• Manage all student outreach efforts including the Backpacks to Briefcases series, the John Carroll Mentoring Network, and Meet a Blue Streak program
• Serve as liaison to the JCU Alumni Association Board, Enrollment Division and Center for Career Services
• Oversee and supervise University Advancement student workers
---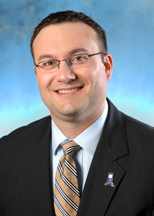 Eric Eickhoff
Associate Director of Alumni Relations
216.397.3061
eeickhoff@jcu.edu
Originally from Pepper Pike, Ohio, Eric is a graduate of Ohio Wesleyan (BA) and the College of William and Mary (M.Ed.). A member of Beta Theta Pi fraternity, Eric remains active with the group, assisting with their NE Ohio Alumni Association. He is a 'museum junkie" and enjoys Cleveland sports. Eric joined Alumni Relations in 2011.
Duties include:
• Manage and oversee the John Carroll University Alumni Chapter program
• Coordinate John Carroll University Alumni Life Long Learning initiatives, including the Alumni Continuing Education Series (A.C.E.S.)
• Organize and support the Gold Streaks Affinity Group (alumni of JCU who graduated at least 50 years ago) and their on and off campus programming
---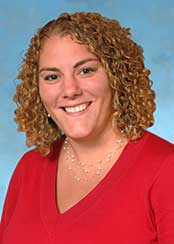 Carla (Lauer) Gall '05
Alumni Relations Coordinator
216.397.1592
cgall@jcu.edu
Carla is originally from Fort Wayne, IN and graduated from John Carroll University in 2005 with a bachelor's degree in Early Childhood Education. Her love for her alma mater brought her back in 2009 to work in the Alumni Relations department. While at JCU, Carla was a Resident Assistant, member of the Kappa Kappa Gamma sorority, and played tennis.
Duties include:
• Plan and execute Alumni Reunion Weekend
• Plan and execute with collaboration of a variety of campus departments Homecoming and Family Weekend
• Organize and support a variety of Alumni Affinity Groups including WMN, Carroll Couples, and family programming.
---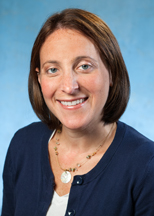 Michelle Feinberg '08G
Manager of Special Events
216.397.4663
mfeinberg@jcu.edu
Originally from Beachwood, Ohio, Michelle is a graduate of The Ohio State University (BA) and John Carroll University (NPA) Michelle is a big Cleveland sports fan who also enjoys running, reading and television game shows. Michelle joined the Alumni Relations team in 2010.
Duties include:
• Plan and execute campus wide and alumni events such as the Alumni Awards Dinner, and Alumni Golf Classic
• Coordinate Presidential events in cities across the country where we have a large population of alumni.
---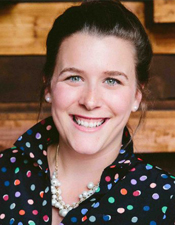 Chelsea Gerken '14, '16G
Alumni Engagement Assistant
216.397.1780
cgerken@jcu.edu
Chelsea is a native of Toledo, Ohio, but moved to Cleveland in 2010 for her undergraduate years at Carroll, receiving a bachelor's in Integrated Marketing and Communications 2014 and her MA in Communication Management in 2016. During that time, she was involved in the Student Union Programming Board, the Boler Honduras Project, and Chi Omega fraternity. Chelsea has a background in event and wedding planning, as well as social media management. When she's not planning a party for friends and family, Chelsea can be found catching an Indians game or exploring her favorite restaurants in Cleveland.
Duties include :
•Support the John Carroll regional alumni chapter program
•Manage the content of the Alumni & Friends website, email promotions and social media accounts for the Office Alumni & chapter programs
•Support the assistant director with functions and execution of reunion weekend
---
For a complete list of University Advancement Staff, click here.
---