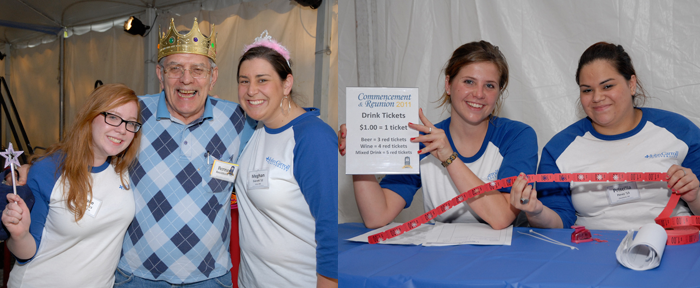 The Alumni Office is Now Hiring: energetic, hardworking, dedicated students to work who love JCU to work the annual Alumni Reunion Weekend June 23-25, 2017.
Reunion Weekend is June 23-25, 2017. All Student Crew members will be needed starting the evening of Thursday, June 22 through mid-day on Sunday, June 25. Reunion Weekend is a great opportunity to network with alumni, and enjoy one of John Carroll's longest traditions!
A stipend will be provided to those who assist at the weekend.
Positions include:
Production Assistance: Responsibilities include set up and tear down for various events and programs, answering phones, golf cart shuttles, luggage delivery, decorations and misc. errands.
Camp Counselor: Responsibilities include managing a group of children and running various activities for the kids camp throughout the weekend

Application Process:
All applications will available online. Key dates for the applications are below:
February 27 – Clerk and Counselor Applications available.  Click Here for application
March 20 – Clerk and Counselor Applications due
May 1 – All hired student worker meeting