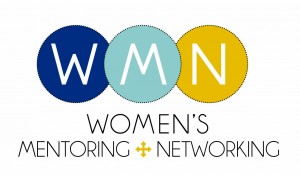 Women in Entrepreneurship: She Means Business!
Ever think about starting your own business, but don't know where to begin? Are you nervous to make the move? Or maybe you've started your own gig, but are wondering if it's time for a change.
No matter where you are on your entrepreneurial journey, hearing from those who have traveled the same path can be of tremendous value. Come hear from – and ask questions of – four female entrepreneurs who represent different stages of this very exciting type of business endeavor.
Tuesday, January 30, 2018
5-7:30 p.m.
Market Garden Brewery, Ohio City
$15.00/person, price includes appetizers and one drink ticket.
5-6 p.m. – Registration and Networking
6-7 p.m. – Speaker Presentation
7-7:30 p.m. – Event Wrap Up
---
Moderator:
Anne Brower, program manager for Aviatra Accelerators

Panelists:
Full/part-time employee with a side hustle:
Roxanne Grewal, Destination Luxe Travel
Newbie entrepreneur in early years of business:
Yalanda Medina, founder, Squad 51
Established entrepreneur:
Margy Judd '87, owner and current entrepreneur, Executive Arrangements
Entrepreneur that left the game:
Sarah Forrer '02, co-owner of Main Street Cupcakes, currently media relations manager at Western Reserve Academy