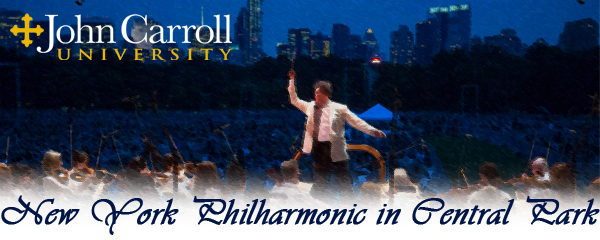 The New York City Alumni Chapter
invites you to join them at the
New York Philharmonic in Central Park
Monday, July 15, 2013
6 p.m. – Social gathering
8 p.m. – Music starts
Take the B or C to 72nd Street to access Central Park across the street. Look for the blue and gold balloons in the midsection of the Great Lawn. Bring a blanket, beverages and snacks to share!
RSVP requested by clicking here
For more information, please contact the
alumni chapter at newyorkcity@jcu.edu
If you are lost, feel free to reach out to
Meghan Betz at 908.451.3001.