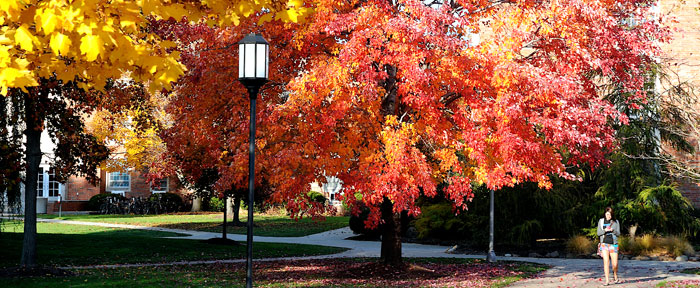 Your JCU Email Account
JCU email is an official means of communication at John Carroll University. All students are expected to check their JCU email on a regular basis.
Access your John Carroll University email account by going to gmail.jcu.edu. 
You will be instructed to supply your email username and email password to login.
Please note: changing other passwords will not change your email password.
More information about your email account is available from Information Technology by calling the Help Desk at 216.397.3005.
Tuition statement notifications are emailed to you at your JCU email account. Fall 2017 Statements are available to view on your student account.  These notifications will also be emailed to any Authorized User you set up.  Authorized Users can view account activity, view E-bill statements and make payments by viewing 'My Account'.
Beginning with the Fall 2017 semester, JCU is introducing a new and improved billing and payment system.  The following steps will help guide you through this transition.
Student access

Log into your Banner Web and click on 'My Student Account' to:

Accept Financial Responsibility Statement
View account activity and billing statements
Set up an Refunds profile (direct deposit)
Set up Authorized Users
Enroll in payment plan, optional

Parent access

Student must name and create Authorized Users (parents, grandparents, etc.) to allow access to the student account, including making payments
Once you have been set up as an Authorized User, you will receive an email confirmation including your password and access information.
As an Authorized User, your student can authorize you to receive email notifications regarding their account.

If you are utilizing our payment plan, we strongly encourage an authorized user to enroll rather than the student.
Access student account information below.
Authorized User login and payment
Payment Options
Every family is unique in how they can devise plans to pay and/or finance their contribution toward their John Carroll education. There are various planning strategies for families to consider. Some of the most common options include:
Check, Cash, or Money Order
Please deliver or mail to: Cashier's Office
1 John Carroll Boulevard
University Heights, OH  44118
Tuition Due Dates
Summer 2017     Friday, May 12, 2017
Fall 2017             Friday, August 25, 2017