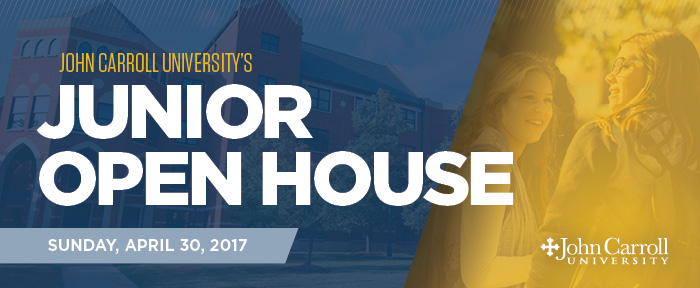 Held in the spring and designed for high school juniors, the Junior Open House will give families their first view of JCU while they also learn about the college search process through various sessions, including:
Framing your college search
Admission and financial aid information
Academic overview presentations
Student-led campus tours
The Junior Open House at JCU is a great experience for all families, whether you've been through the college process before or are just starting out. Our students and staff will help to calm nerves and set you off on the right foot. You'll also receive a great introduction to John Carroll University and our community during your time on campus.
Our 2017 Junior Open House will be held on Sunday, April 30, 2017. Click here to view the day's agenda.