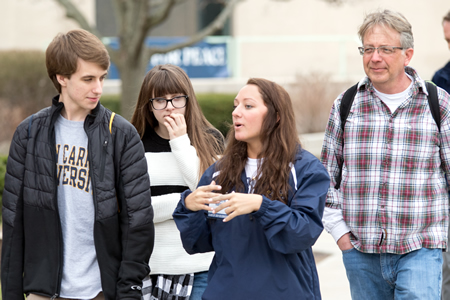 At John Carroll, we pride ourselves on personalizing our campus visit experiences to meet the unique needs of each individual. While we do have information sessions and campus tours regularly available, please let us know of anything else you would like to see and we will do our best to make the appropriate arrangements.
We are here to help you, whether it's your first, second, or even third visit to campus! We have a variety of visit opportunities, ranging from daily presentations and tours to our large accepted student day for seniors making their college decision. Learn more about:
Although walk-ins will be accommodated, we strongly recommend scheduling a time for your visit if you intend to take part in an information session, campus tour, personalized visit, or any of our campus events. To schedule your visit, you may do so online or by calling 216.397.2020.
Please note that online registration closes at least 24 hours in advance of an event's start time. Within that time frame, please call 216.397.2020 to see if space is available.