John Carroll has four highly competitive signature programs inspired by our University Learning Goals. These programs come with an annual scholarship up to $5,000 and require coursework and meaningful experiences. Students in these programs also have the opportunity to join the Mission-Based Program Living-Learning Community.
Arrupe Scholars Program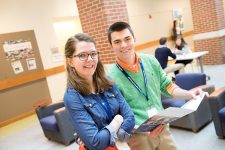 Do you have a strong commitment to service and social justice issues? The Arrupe Scholars Program will help you gain the skills you need to be an agent for good in a community and world that needs you.
---
Honors Program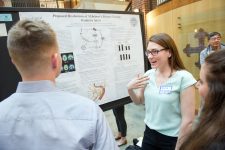 Do you want to take a more active role in your learning experience? The Honors program seeks students who will cultivate and share their intellectual gifts and love for learning with others.
---
Leadership Scholars Program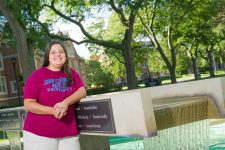 Do you want to be a change agent and have a positive impact on the John Carroll community and world around you? The Leadership Scholars Program focuses on helping you become a person of remarkable character who, through the Jesuit tradition of servant leadership, can become an agent for transformative change.
"Through the Leadership Scholars Program, I have been challenged and thus shaped into the leader that I am today. Because of this program and all that I have learned and experienced, I eagerly await the day when I will become a leader in the field of education."  –Haley Kocisko, Education Major from Cincinnati, Ohio
---
Social Innovation Fellows Program (SIF)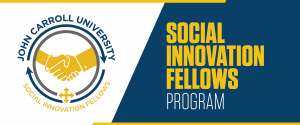 Our newest program, starting in fall 2019, SIF is dedicated to creating social innovators and entrepreneurs who are inspired by Ignatian values – rigor, generosity, gratitude, inclusivity, solidarity, and a desire for the greater good.
We'll challenge you to grow your entrepreneurial mindset, curiosity, and desire to experiment while you actively engage with the community to understand problems citizens face and build sustainable solutions. You'll become a catalyst for social innovation and entrepreneurship across the JCU campus and around the world.
---
ALL SIGNATURE SCHOLARSHIPS DEADLINE: DECEMBER 1

These programs require a separate application. You may apply to up to two of these programs, but students can only participate in one. (Be sure to also complete your application for admission by December 1.)
The signature scholarship can be added to any merit-based scholarship award.