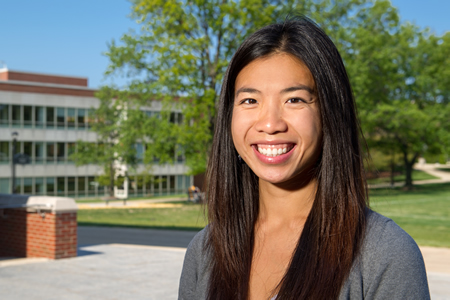 Assistant Director of International Recruitment
On JCU's enrollment staff since 2011
Hometown: Cleveland, Ohio
High School: Mayfield High School
Degrees: B.S.B.A. (marketing), M.B.A., John Carroll University
Hobbies and Interests: Running, food, and travel.
Guilty pleasure: Chocolate truffles.
Favorite thing about JCU: The beautiful campus and sense of community on campus.
Favorite places in Cleveland: Little Italy, the Tremont neighborhood, and the Cleveland Metroparks.
Advice for prospective students: Do not be afraid to ask questions. Make the choice to find a university that is the perfect fit for you. And always challenge yourself to do better and achieve higher.
I serve as the enrollment manager for:
International Students (East Asia, Pacific Islands, South Central Asia)
I would love to chat with you! Please contact me anytime: