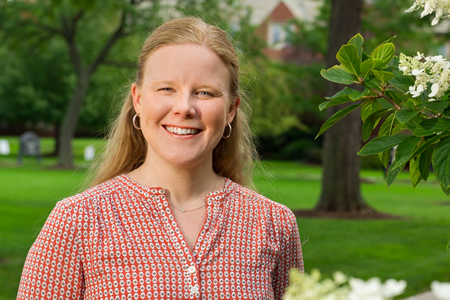 Regional Director of Enrollment
On JCU's enrollment staff since 2008
Hometown: Cleveland, Ohio, and Indianapolis, Indiana
High school: Cathedral High School
Degrees: B.A. (English), John Carroll University
Hobbies and interests: Reading, baking, traveling, and family.
Guilty pleasure: Anything chocolate!
Favorite thing about JCU: Our campus and the sense of community you feel when spending time here.
Favorite place in Cleveland: Progressive Field.
Advice for prospective students: Visit the schools you are interested in and get to know your admission representative from those schools. And trust your gut!
I serve as the enrollment manager for students and families from:
Great Plains (Iowa, Kansas, Minnesota, Missouri, Nebraska, North Dakota, South Dakota)
Midwest (Illinois, Indiana, Wisconsin)
I would love to chat with you! Please contact me anytime: