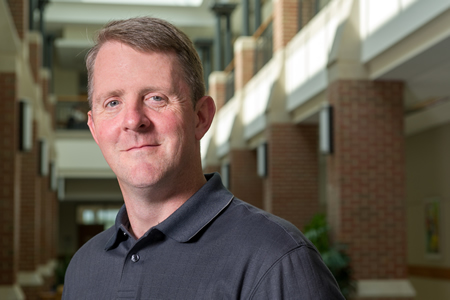 Director of Veteran Affairs and International Services
On JCU's enrollment staff since 2011
Hometown: Wellsboro, Pennsylvania
High School: Wellsboro High School
Degrees: B.S. (international relations), United States Military Academy; M.S., Naval Postgraduate School
Hobbies and Interests: Hunting, fishing, camping, hiking, canoeing, and skiing.
Guilty pleasure: Swedish Fish.
Favorite thing about JCU: The caring nature of our faculty and staff, and the beautiful architecture.
Favorite place in Cleveland: Pine Lake Trout Club.
Advice for prospective students: If you want to be at a school where everyone really, truly cares about you and will help you in any way that you require, then come to JCU!
I serve as the enrollment manager for:
International Students (Africa, Asia, Australia, Canada, Caribbean, Central America, Europe, Middle East, New Zealand, Pacific Islands, Russia, South America)
I would love to chat with you! Please contact me anytime: