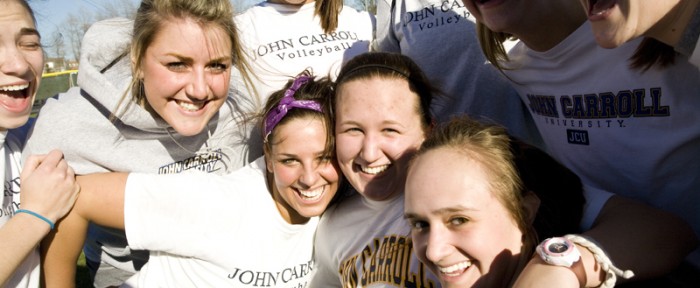 We are glad to learn of your interest in John Carroll. Joining our mailing list will give you access to a wealth of information on our University as well as the college search in general. In keeping with our sustainability efforts, we won't fill your mailbox with brochures and letters; the only publication you will receive is John Carroll magazine three times a year, a magazine which offers incredible insights into what's currently going on around campus and interesting stories on our students, faculty, and alumni. In addition, you will be sure to receive invitations to all of our campus visit and regional events. If we have the email address of a student and/or parent(s), our quarterly e-newsletter will also be sent. This will provide timely information and tips on the college search process.
To join our mailing list, just click here!
Also, please visit this site often for up-to-date news and information, and stay in touch with us through a variety of social media outlets.