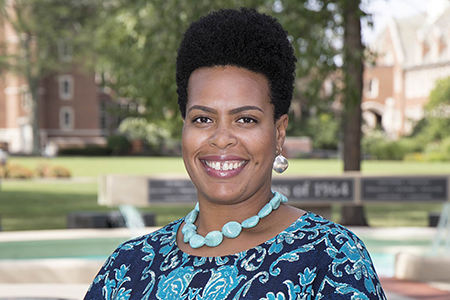 Assistant Director of Enrollment
On JCU's enrollment staff since 2013
Hometown: Cleveland Heights, Ohio
High school: Cleveland Heights High School
Degree: B.A. (English literature), Wittenberg University
Hobbies and interests: Spending time with friends and family, live theater and music, traveling, reading, and journaling.
Guilty pleasures: Italian food.
Favorite thing about JCU: The welcoming community atmosphere and the focused attention to nurture the development of each individual.
Favorite places in Cleveland: University Circle and the Cleveland Museum of Art.
Advice for prospective students: Understand that a college education is an investment that can reap many rewards beyond just four years. While you are about to embark on the most exciting years of your life, make informed decisions by asking questions and doing your research. This is your decision – make it a good one!
I serve as the enrollment manager for students and families from:
Ohio (Select schools in Cuyahoga County, including all of Cleveland Metropolitan School District)
Lake and Geauga Counties
IA, KS, MN, MO, ND, NE, SD, WI
I would love to chat with you! Please contact me anytime: