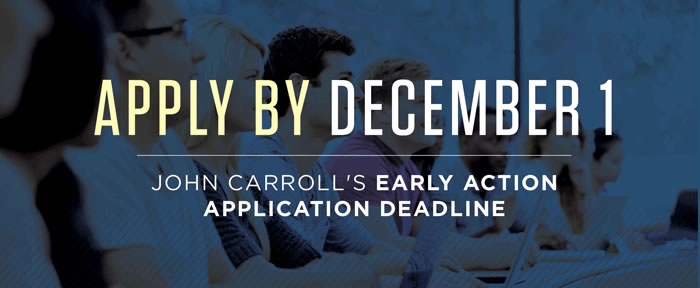 If you're a high school student interested in applying to JCU, you're in the right place.
Admission to JCU is not simply about your GPA and test scores. It's based on a broad range of criteria which emphasizes student talent both inside and outside of the classroom. The two key questions we consider when reading applications are:
Will the student succeed at John Carroll?
How will the student contribute to the John Carroll community?
We want to attract students of diverse economic, racial, and religious backgrounds to John Carroll, to maintain wide geographic representation in each class, and to actively seek significant talents of all kinds.
Not ready to apply just yet?
Learn more about admission deadlines, processes, and more…