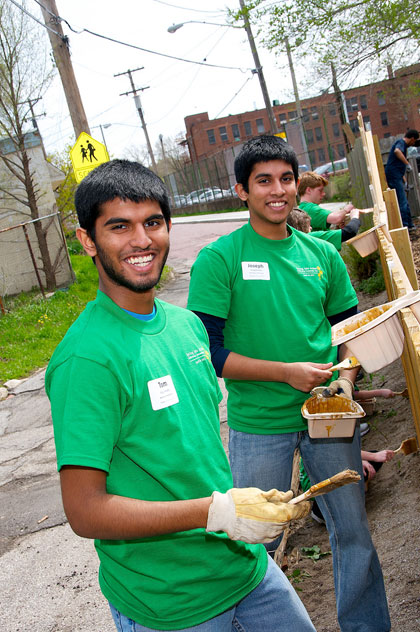 JCU students make a difference in the city's future and in the lives of its citizens. Every Friday night, for instance, volunteers for the Saint Benedict Joseph Labre Project fill two vans with food, which they offer, along with fellowship, to the city's homeless population.
JCU students, faculty, and staff tackle environmental projects, community development, and hunger and healthcare issues. They work one-on-one as mentors and tutors. They engage the world by traveling on immersion trips. And that just skims the surface. Our students contribute more than 136,000 service hours each year. It is not only our students that benefit from service to others; the community does as well.
To learn more about some of the many service opportunities available at John Carroll, visit the Center for Service and Social Action and Campus Ministry websites. You can also explore our special service website with additional opportunities and student stories.