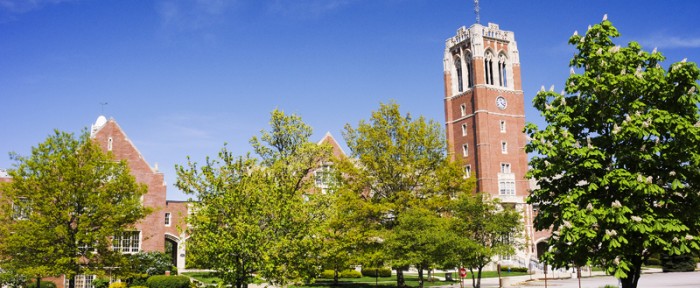 What can you experience at John Carroll University? Whether you're looking to develop your leadership, engage in meaningful research experience, or explore the city of Cleveland, opportunities abound for every student.
For more than 125 years, John Carroll University has focused on graduating students of intellect and character in the Jesuit tradition of educational excellence. True to our mission, education here takes place in and outside of the classroom. At John Carroll, you'll be encouraged to become part of a larger global community, thinking beyond yourself and far beyond our campus. A liberal arts institution with a vibrant Jesuit tradition, John Carroll educates the whole person – mind, body, and spirit – to provide you with a well-rounded background that will prepare you for life after college.
You'll find what you're looking for about the John Carroll experience in this section, and should answer many of your questions. Discover all that JCU has to offer!